---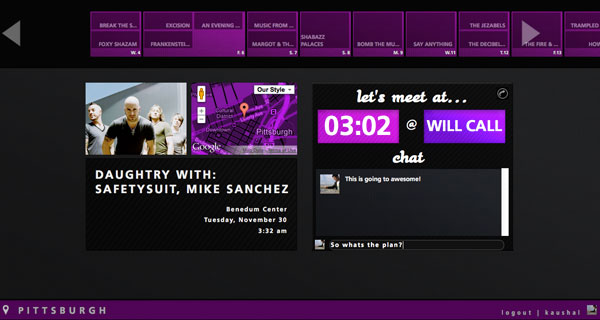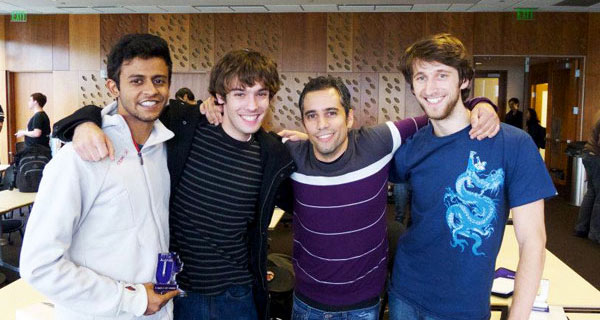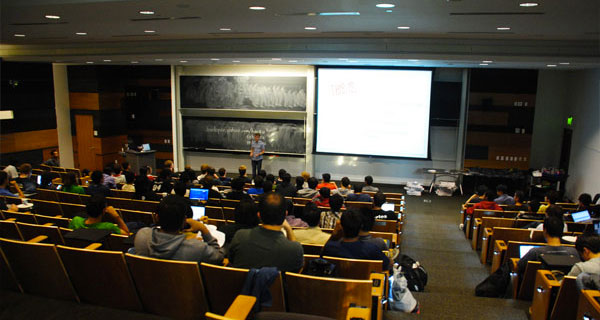 Groopiez was our entry into the Yahoo Hackathon held at Carnegie Mellon on September 29th & October 1st, and went to win the first prize at the competition.
Concept
The idea is to allow music lovers who are looking forward to attend concerts in and around their city and have no one to go with. The user logs into the groopiez through a Facebook account and selects the concert he wishes to attend. The system places the person with 5 other people who are interested in that event. These groups have access to a group chat that can be used to discuss logistics or anything they would like to discuss.
Data Sources
Facebook

Facebook is used as a sign in mechanism on groopiez.com. Name and profile pictures are accessed using Facebook's Graph API.

Last.fm

The upcoming concerts in the city and their details are pulled from the last.fm API after the browser determines the current location of the user.
Wireframes and Designs
Nick Inzucchi and me were responsible for visual design and Front End development. We came with the initial designs in the first few hours of the hackathon, which guided us through the rest of the hackathon.